Don't freak out but, you've only got about 4 weeks to get ready for Easter Sunday… 😳
Maybe you're already making good progress.
Or perhaps more likely you're feeling a bit overwhelmed.
I want to encourage you today – you're doing better than you think!
Whether you've experienced massive success or shrinking failure this past year, I want you to know you're not alone.
And there is some light at the end of the tunnel.
Churches who are intentional about inviting people to participate in their church services can still reach an audience and actually GROW during this time of social distancing.
Last year our church DRAMATICALLY GREW 12X it's original size when we leaned into reaching people through the pandemic.
Even if you aren't focused on exploding online, you can still do a lot to reach your current membership and engage them.
Especially on Easter Sunday (4 weeks away).
Want to learn how?
I've got a free guide just for you.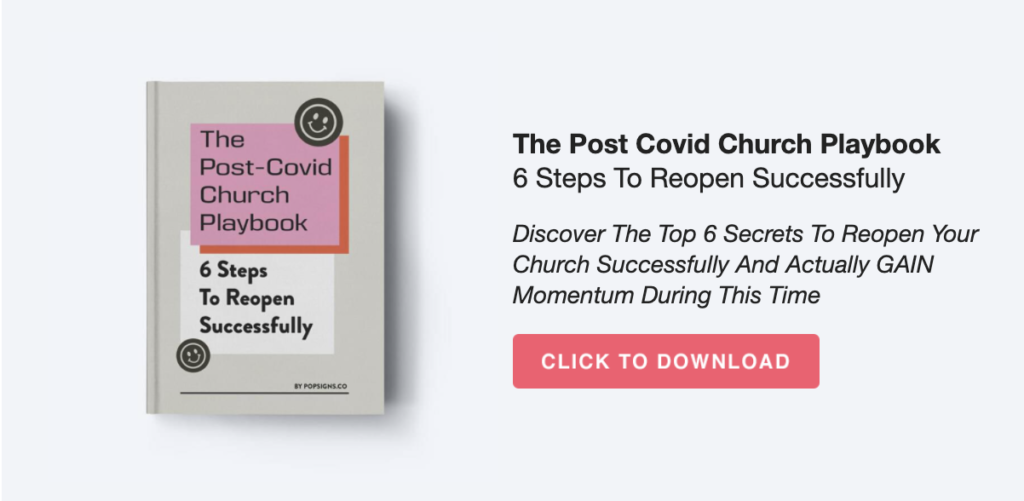 Your church can actually GAIN momentum and a bigger audience by leaning into the challenge and connecting during this time.
Make your Easter Sunday the biggest people-magnet it can be.