Easter is just a few Sundays away.
I saw that face you just made.
I know all too well what it feels like to be unprepared for Easter and to be freaking out trying to come up with a creative campaign idea that turns heads and fills seats.
Skip feverishly scouring pinterest with random keywords like "best easter ideas" and "cool easter installation for church" (funny because it's true) we've decided to put some of our favorite Easter campaign ideas here for your enjoyment and application.
I guarantee that these ideas will generate some smiles, attract some attention, and win you some high fives in the creative meeting as you pitch them.
They might even get you a raise.
Which in that case… you owe me a coffee.
Kidding!
Without any more delay, here are the 5 super cool amazing best Easter campaign ideas for relevant progressive modern churches in 2021.
1. Popup Garden Photo Booth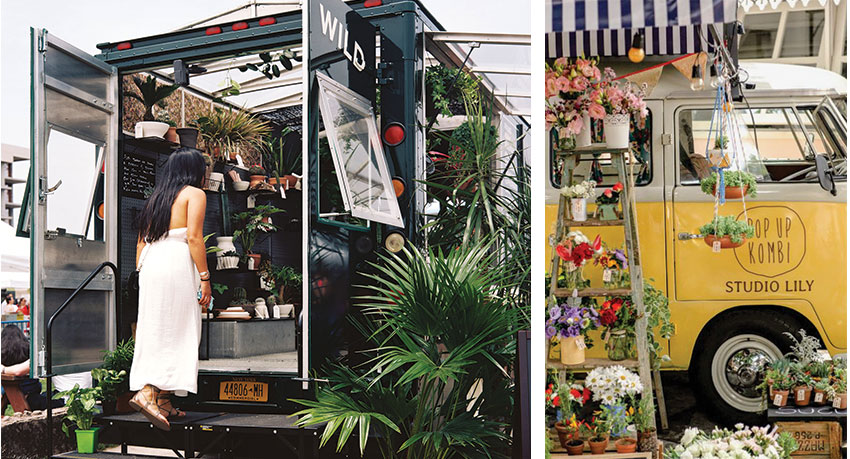 Click here to view the Pinterest Board >>
Let's face it — when you want to make a big impression you have to go big. What better way to show your city some love, create a great photo opportunity, and also connect with your community in a meaningful way than to make your very own mobile garden popup?
I can already see the creative copywriting around this theme.
"Alive Again"
"A-Rose From The Grave"
"Live Free"
"His Love Is WIld"
And yes, those are jokes but the concept is not. I love this idea because it takes you by surprise in a pleasant way and can be moved around from location to location. Not only is it beautiful in concept, but it's purpose is to generate even more beautiful content by way of photography.
Hire a photographer and take great photos of people who stop by and offer to send them the photos in exchange for their email address or contact information for maximum ability to measure and invite them to your church services down the road.
2. Barber Shop Popup With Free Haircuts + Shaves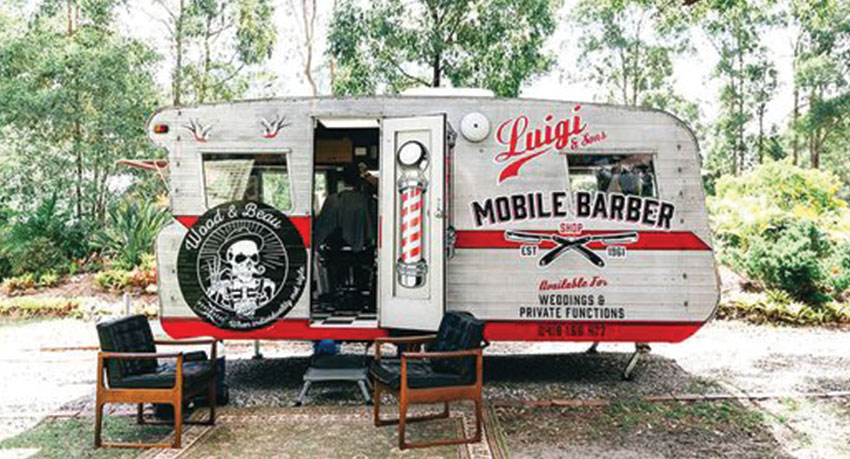 Click here to view the Pinterest Board >>
What's with all the popups you ask? You mean what's with all the super cool fun Easter ideas that happen to all have one thing in common?
I can't help myself I guess.
One thing is for sure though, this mobile barber idea is not only practical, but it's a surefire way to make a big splash in your community. Let's break this idea down.
For one, men are one of the hardest demographics to reach when making an invite to church. So a popup geared towards men makes sense. Additionally, men tend to have a particularly close relationship with barbers. Often a barber is a person you learn to trust with your life. They make you look good which makes you feel good and so you tend to carry a lot of positive emotions around this relationship.
Having a team of barbers cutting hair for free while your team makes a great vibe or serves some killer coffee can create such a positive impression that you could ask for almost anything. You happen to want to ask kindly if you can invite them to church, and you'll probably get a lot of the word YES.
Bonus points if you name it the "Jesus Shaves" popup and offer free hot shaves.
3. Projection Mapping The City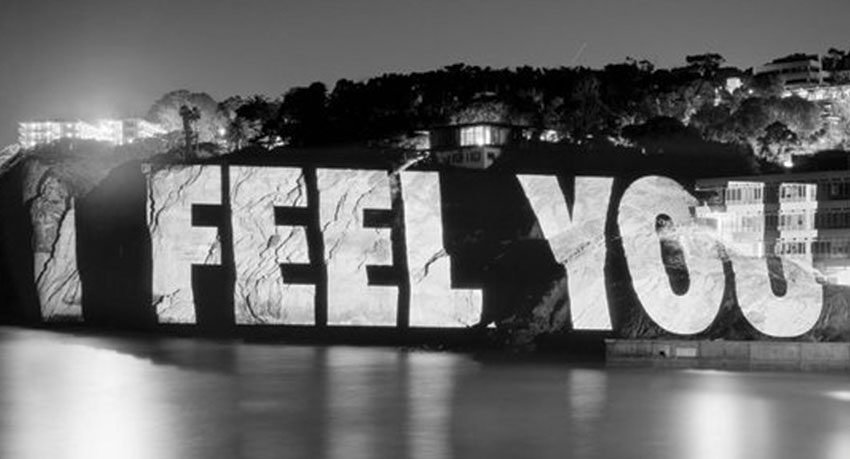 Click here to view the Pinterest Board >>
One of my favorite artists is Jenny Holzer. She is responsible for creating some very important works of art in the contemporary art movement. Some of her most striking art comes in the form of projection bombing physical buildings, monuments, landscapes, and other elements with bold typography.
This medium is begging to be appropriated and contextualized with messages of freedom and salvation. I imagine large projections that read "For God So Loved ___________" powerfully coupling the power of the message of the gospel with the massive scale that projection so readily provides.
If done well, these images have the potential to stir up plenty of curiosity and contain massive sharing potential. Insert your own creativity here but be careful knowing that you will be hard-wiring into a respected artist's visual vocabulary.
If done poorly, the affects could be the opposite, offering more criticism for appropriation than support.
4. Photo Walk + Art Gallery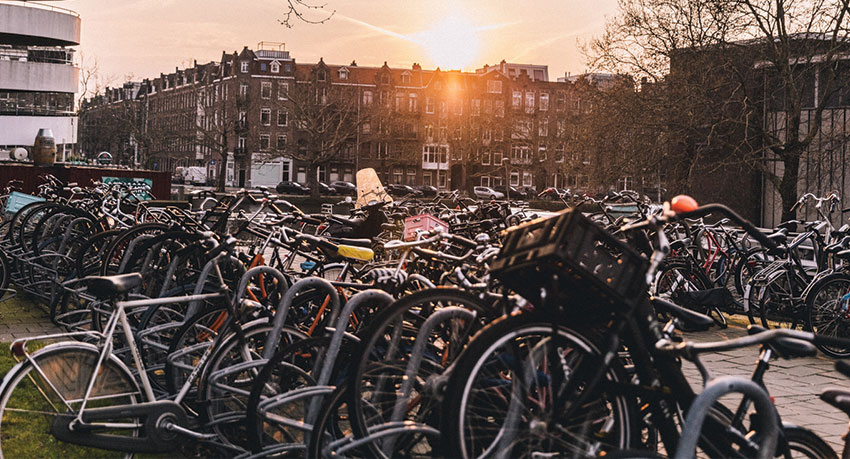 Click here to view the Pinterest Board >>
Gather a group of photographers on a nice day and walk the city capturing it for all the raw beauty that it holds. In and of itself this has the potential to create some gorgeous imagery, and yield some long term positive ROI with the artist community.
But take it a step further by organizing a drive through art show where the people in your area can attend and watch a slideshow, video stories narrated by the artists, mixed with creative pieces filmed by your team to tell a compelling story will take this idea over the top.
Livestream this for maximum exposure and you'll gain the respect of many artists and art supporters and align yourself with the momentum of building and creating a culture that supports the arts while also giving your church a platform to invite people to be a part of your church.
5. Story Portraits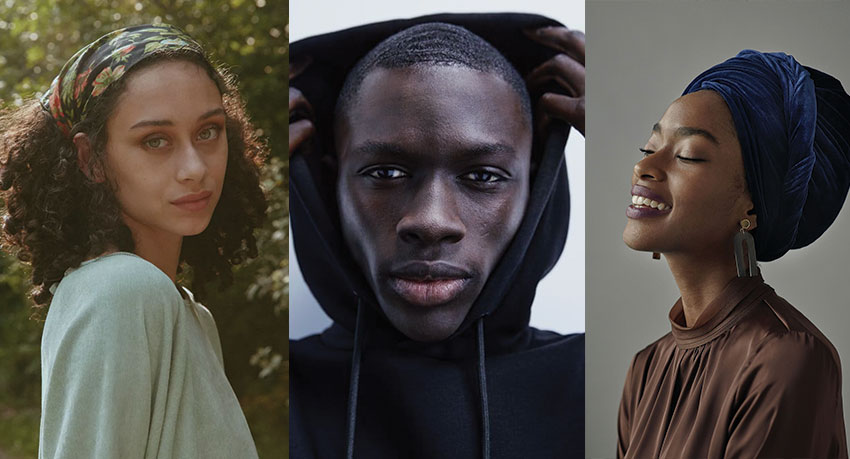 At the root of it all, the most important and effective part of your campaign is the story that you tell. If you successfully tell stories that point to Jesus being the bridge between humanity and deity, our necessity for a savior, and the joy found in a life of freedom in Christ, you will accomplish the goal.
One of my favorite methods of storytelling is simply beautiful portrait photography married with a concise, well-written caption that compels the reader to feel the emotion of the characters.
Focus on telling the backstory, the low point, the transition, and the outcome in order to properly emphasize the transformation of your characters.
A great reference is Humans Of New York 
—
What did you think? Did you find these ideas useful? What was your favorite idea?
I'd love to hear your thoughts as well as give you the opportunity to share your own cool easter campaign ideas. Post a comment and let us know what you think!