Shipping Schedule & Details
Here's our 2022 Mother's Day Shipping Guide so you can plan ahead and save as much as possible on avoiding rush fees as well as be sure when you need to place your order so that it arrives in time.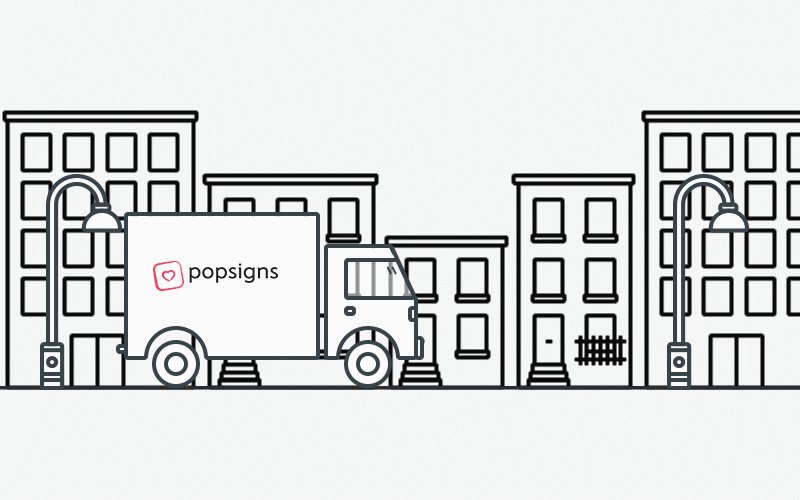 Mother's Day Shipping Deadlines
UPS Ground Shipping Map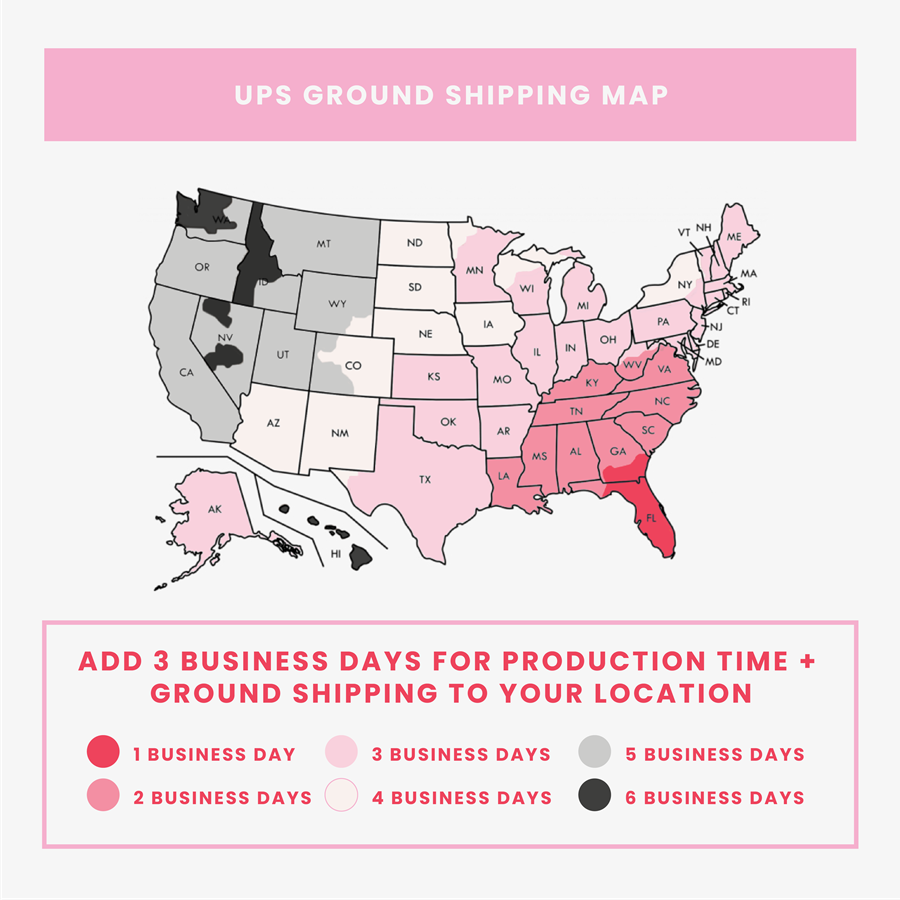 2022 Mother's Day Ground Shipping Deadlines
Use the dates below as a reference of the LAST DAY you can place your order in order to receive your delivery by Mother's Day if using UPS Ground Shipping.
Order by these dates to receive your popsigns by Friday, May 6
Shipping Location
Zone
Order By
FL
1
Monday, May 2
GA, SC, NC, VA, WV, KY, TN, AL, MS, LA
2
Sunday, May 1
TX, OK, AR, KS, MO, IL, IN, OH, MI, WI, MN,
PA, MD, DE, NJ, CT, RI, MA, ME, NH, VT, AK, NY
3
Thursday, April 28
NM, AZ, CO, NE, IA, SD, ND
4
Wednesday, April 27
CA, NV, UT, WY, MT, ID, OR
5
Tuesday, April 26
HI, NV, ID, WA
6
Monday, April 25
Expedited Rush Shipping
In addition to UPS Ground, we offer 2nd Day Air and Next Day Air delivery options. We recommend ordering ahead of time to avoid the rush shipping fees, yet if that's not possible you may expedite your shipping to receive your order on time.
2022 Mother's Day Rush Shipping Deadlines
2nd Day Air
Sunday, May 1
Next Day Air
Monday , May 2