Easter Shipping Schedule & Details
Getting your order delivered on time is important to us! Especially around holidays and special events where shipping deadlines have hard cutoff dates. We want to help you get your order on time by planning ahead.
Allow plenty of time to help ensure your deliveries arrive when you need them to.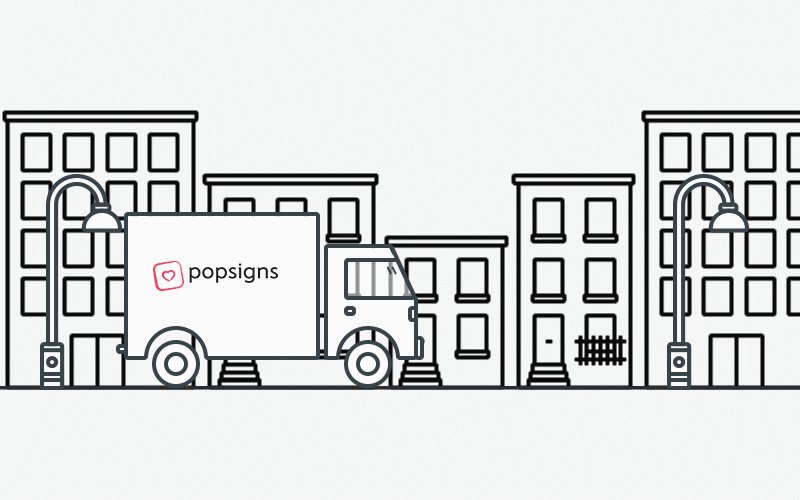 Production Turnaround Times
We have a production turnaround time of 2 business days on all orders. After your order is produced, it will be packaged and shipped. Please calculate your delivery times by taking the production turnaround into consideration.
UPS Ground Shipping
To get the best shipping rate, we recommend placing your order early so that you can take advantage of UPS Ground shipping rates. Our products ship from Florida, so the time it takes to be delivered is based on the shipping origin.
UPS Ground Shipping Map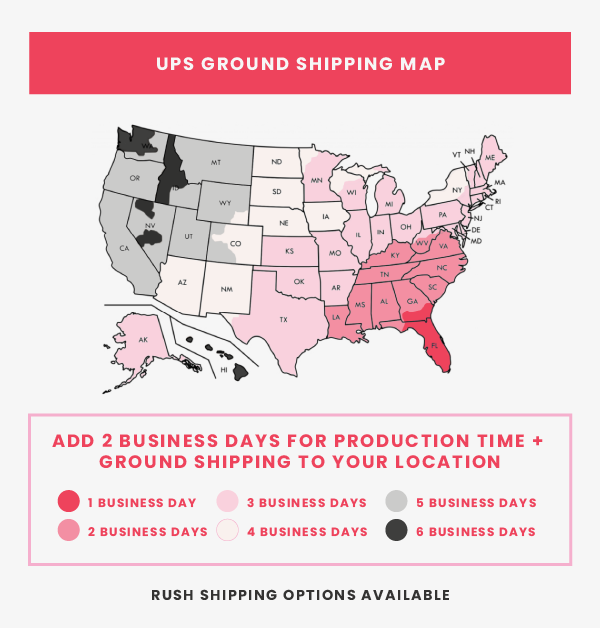 2023 Easter Ground Shipping Deadlines
Use the dates below as a reference of the LAST DAY you can place your order in order to receive your delivery by Easter if using UPS Ground Shipping.
Order by these dates to receive your popsigns by Friday, April 7
Shipping Location
Zone
Order By
FL
1
Monday, April 3
GA, SC, NC, VA, WV, KY, TN, AL, MS, LA
2
Sunday, April 2
TX, OK, AR, KS, MO, IL, IN, OH, MI, WI, MN,
PA, MD, DE, NJ, CT, RI, MA, ME, NH, VT, AK
3
Thursday, March 30
NM, AZ, CO, NE, IA, SD, ND
4
Wednesday, March 29
CA, NV, UT, WY, MT, ID, OR
5
Tuesday, March 28
HI, NV, ID, WA
6
Monday, March 27
Expedited Rush Shipping
In addition to UPS Ground, we offer 2nd Day Air and Next Day Air delivery options. We recommend ordering ahead of time to avoid the rush shipping fees, yet if that's not possible you may expedite your shipping to receive your order on time.
2023 Rush Shipping Deadlines
2nd Day Air
Sunday, April 2
Next Day Air
Monday, April 3
Check out some of our top sellers for Easter